On November 21, Louis Audet, Executive Chairman of the Board, was awarded the United Nations Association in Canada's 2018 Global Citizens Laureate.
Mr. Audet was given this award at the 2018 Global Citizens Dinner held in his honour in Montréal. The event was attended by dignitaries, business and community leaders, colleagues, family and friends.
Read the press release here.
Read Louis Audet's acceptance speech.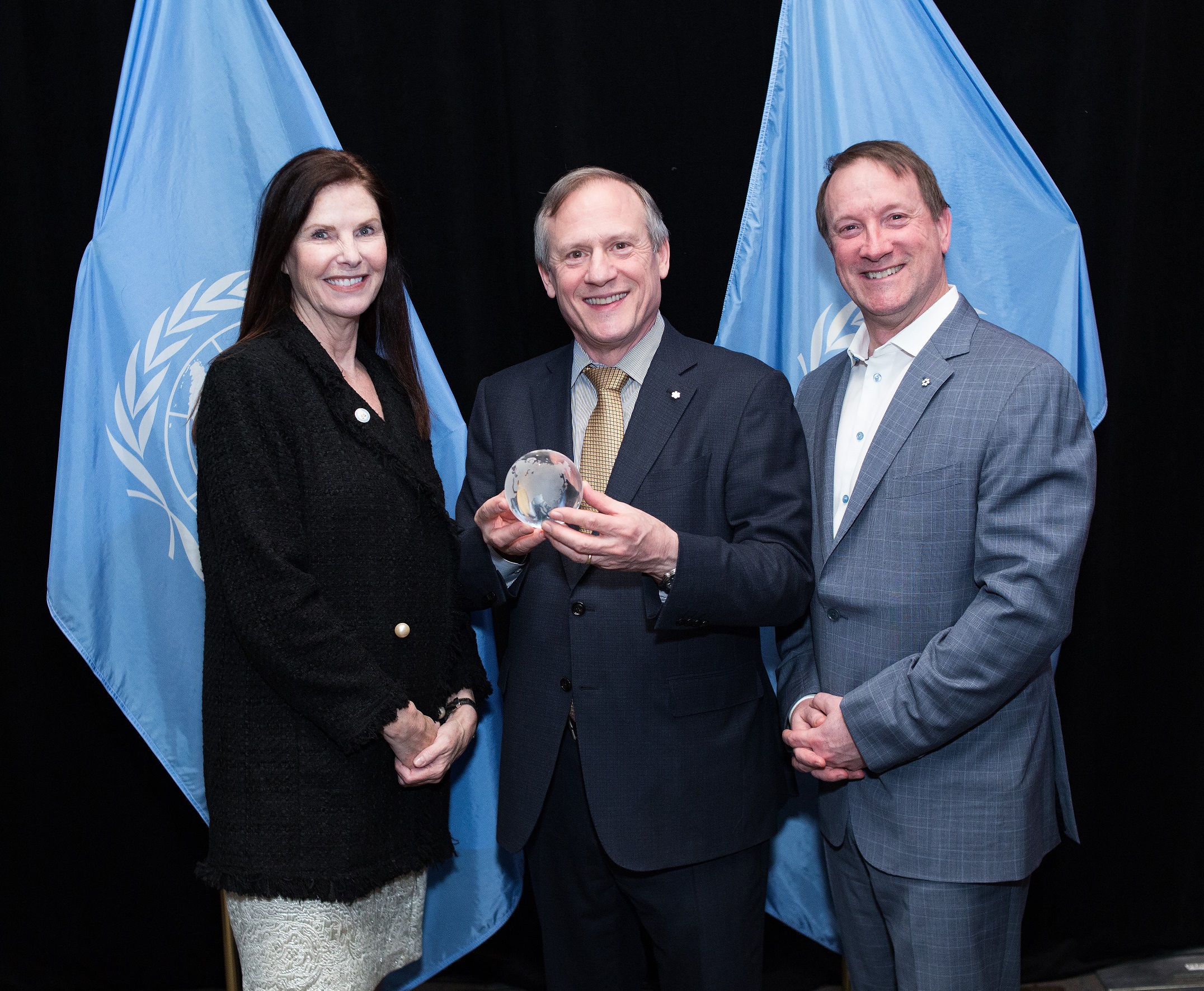 From left to right : Kathryn White, president and chief executive officer, UNAC; Louis Audet, Executive Chairman of the Board, Cogeco Inc. and Cogeco Communications Inc.; Louis Vachon, President and Chief Executive Officer, National Bank (Source: Jeanterry Studios)